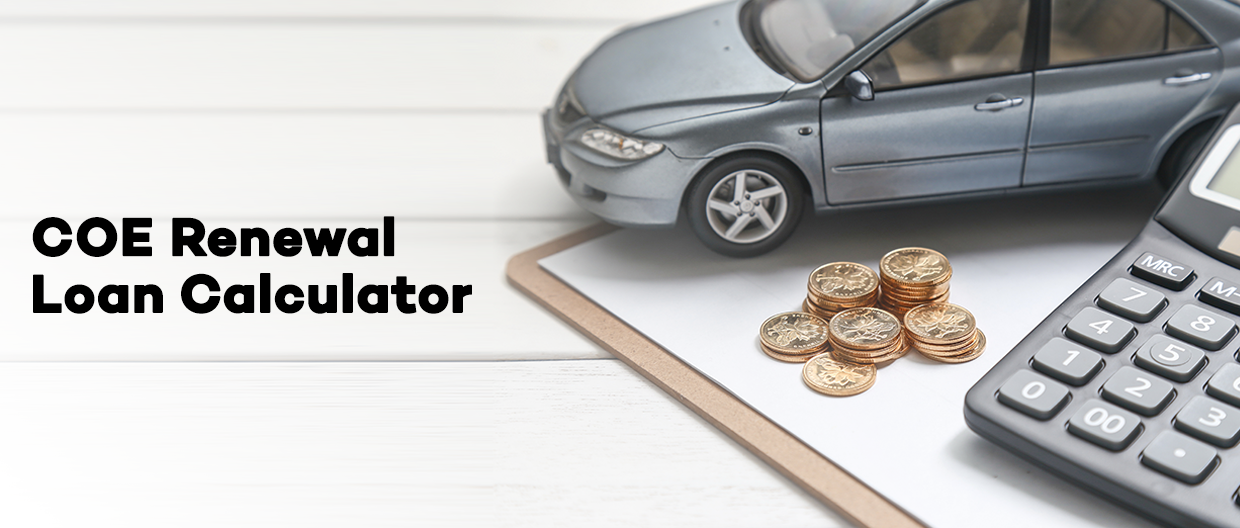 About this COE Renewal Loan Calculator
Looking to renew your car's COE? It is important to estimate your monthly instalment when renewing your passenger or commercial vehicle's COE. Use this free COE Renewal Loan Calculator to calculate your monthly instalment. Please input your preferred COE loan amount and repayment period as well as the interest rate to get your estimated monthly instalment.
At Speed Credit, we offer the lowest interest rate, from 2.78%. We provide 100% loan with 7 years of repayment period. We have been offering COE Renewal Loan for 19 years and we are also the first finance company in Singapore to offer it. Hence, you can expect a hassle-free, seamless and fast COE Loan processing from our end.
COE Renewal Loan Calculator
Note: The calculations reflected on this COE Renewal Loan Calculator are indicative only. The result should not be taken as an official offer or quotation for COE Renewal Loan. Speed Credit Pte Ltd shall not be held responsible for any inconvenience, loss or damage arising directly or indirectly from the use of the information or calculation provided herein.
Send Us A Message
Still confused about COE? Do you require further information or need help from a COE Renewal Expert?
Feel free to drop us your enquiries, we'll get our experts to contact you via email or phone within 1 working day!